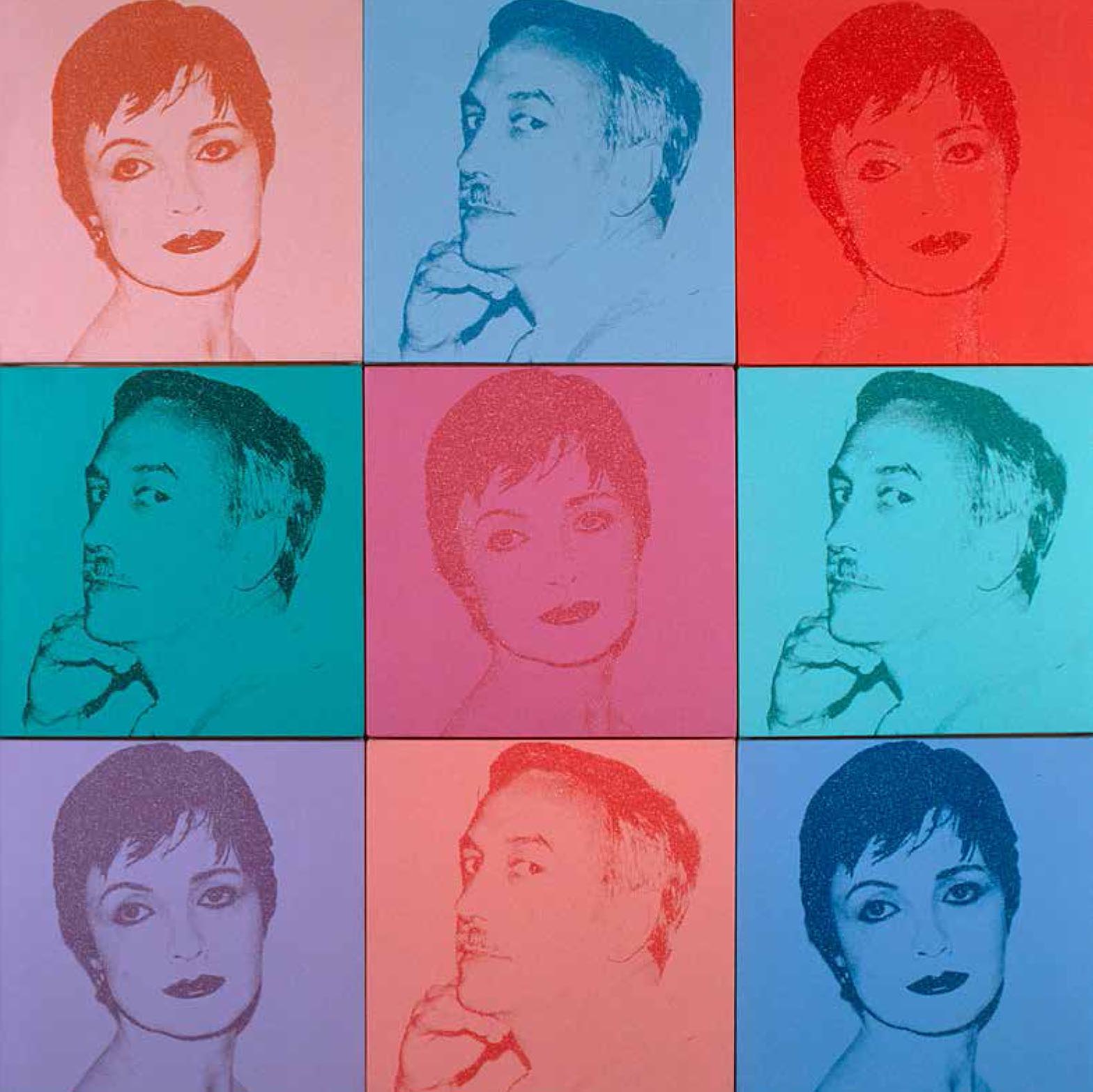 Date : 2.12.2018 – 1.12.2019
Place: Salm Palace
The exhibition Možnosti dialogu / Dimensions of Dialogue / Möglichkeiten des Dialogs is the outcomeof a collaboration between the National Gallery Prague and the Staatliche Kunstsammlungen Dresden. The exhibition assembles a selection of works from the Schenkung Sammlung Hoffmann of theStaatliche Kunstsammlungen Dresden and selected works of contemporary Czech artists from the collections of the National Gallery Prague and private collections. The goal of this joint project is to promote and fosterdialogue between the two cities as well as between Eastern and Western artistic positions in the space of Central Europe. The dimensions of dialogue are set by the work of the same name by the Czech film-maker Jan Švankmajer. His fantastic, surrealist, dreamlike and comical film from 1982 combines inanimate objects and fragments into a whole that is immediately undermined. The work employs animation technique to interweave a multitude of objects from the mundane world with homemade clay figures, puppets and beings of all sorts.
The exhibition presents the works from the Schenkung Sammlung Hoffman of the Staatliche Kunstsammlungen Dresden, such as Nobuyoshi Araki, Marina Abramović, Jean-Michel Basquiat, Hans Bellmer, Madeleine Berkhemer, Christian Boltanski, Monica Bonvicini, Günter Brus, Jake & Dinos Chapman, Olga Chernysheva, Anne Katrine Dolven, Dan Flavin, Isa Genzken, Félix González-Torres, Antony Gormley, Keith Haring, Susan Hiller, Zuzanna Janin, William Kentridge, Kim Soo-Ja, Martin Kippenberger, Katarzyna Kozyra, Thomas Locher, Sarah Morris, Ron Mueck, Hermann Nitsch, A. R. Penck, Pipilotti Rist, Carolee Schneemann, Rudolf Schwarzkogler, Frank Stella, Hiroshi Sugimoto, Jean Tinguely, Andy Warhol, Tom Wesselmann, Franz West and Manabu Yamanaka. Czech art is represented by, among others, Josef Bolf, Jiří Černický, Krištof Kintera, Stanislav Kolíbal, Jan Nálevka, Kateřina Šedá, František Skála, Vladimír Skrepl, Zdena Kolečková and Richard Stipl.
The dialogue between works on display and the audience as well as among individual artworks, initiated by the present exhibition, extends to the accompanying programme prepared by the respective educational departments of the two institutions and in cooperation with the docents from the Sammlung Hoffmann Berlin. The programme builds upon the visionary interactive concept of the Sammlung Hoffmann Berlin, whose method involves "docents", a group of guides of a half-art historical or half-scientific and half-artistic training, who seek to engage in dialogue with the visitors.
The exhibition is organized by the National Gallery Prague, the Staatliche Kunstsammlungen Dresden and the Sammlung Hoffmann Berlin.
Text: ngprague.cz